Multi-Point Vehicle Inspection, Winnipeg Manitoba
Why is a Multi Point Vehicle Health Inspection Important?
Safety: Ensuring the safety of the driver and passengers by detecting potential issues before they lead to accidents or breakdowns.
Preventative Maintenance: Identifying and addressing minor problems early to prevent costly and major repairs in the future.
Reliability: Increasing the reliability of the vehicle, instilling confidence in its performance.
Resale Value: Enhancing the resale value of the vehicle with a well-documented history of regular inspections and maintenance.
Fuel Efficiency: Improving fuel efficiency, leading to cost savings on fuel and reduced environmental impact.
What's Included in a Multi Point Vehicle Health Inspection?
Visual and Functional Inspections
Battery Condition (including cables)
Belts: engine, accessory, serpentine, and/or V-drive
Hoses: engine, power steering and HVAC
Engine air cleaner filter
Gas struts on hood or latch for wear and hold open ability
Suspension components
Steering components and steering linkage
CV drive axle boots or drive shafts and U-joints
Evaporative control system
Exhausted system components and nearby heat shield
Sunroof track & seal (if equipped)
Lubricate: lock cylinder, hood hinges, lift gate hinges, steel fuel door hinges, weather strips, chassis components
Passenger compartment air filters
Starter switch operation
Ignition control operation
Automatic transmission park mechanisms holding ability
Automatic transmission shift lock control function
Accelerator pedal for damage, high effort or binding
Safety belt reminder lights
Safety belts, buckles, latch plates, retractors & anchors
All lights (including signals)
Brake Inspection
Front and rear brake lining measurement
Lower brake lining measurement
Brake system (including lines and hoses)
Parking Brake
Fluid Level Inspection
Windshield washer
Brake fluid resevoir
Transmission (if equipped with dipstick)
Coolant recovery resevoir
Power steering
Engine oil
Diesel exhaust fluid (DEF) (if required)
Visible Leak Inspection
Fuel system (also including gas cap seating)
Engine
Transmission
Drive axle
Transfer case
Engine cooling system
Shocks and struts - also check operation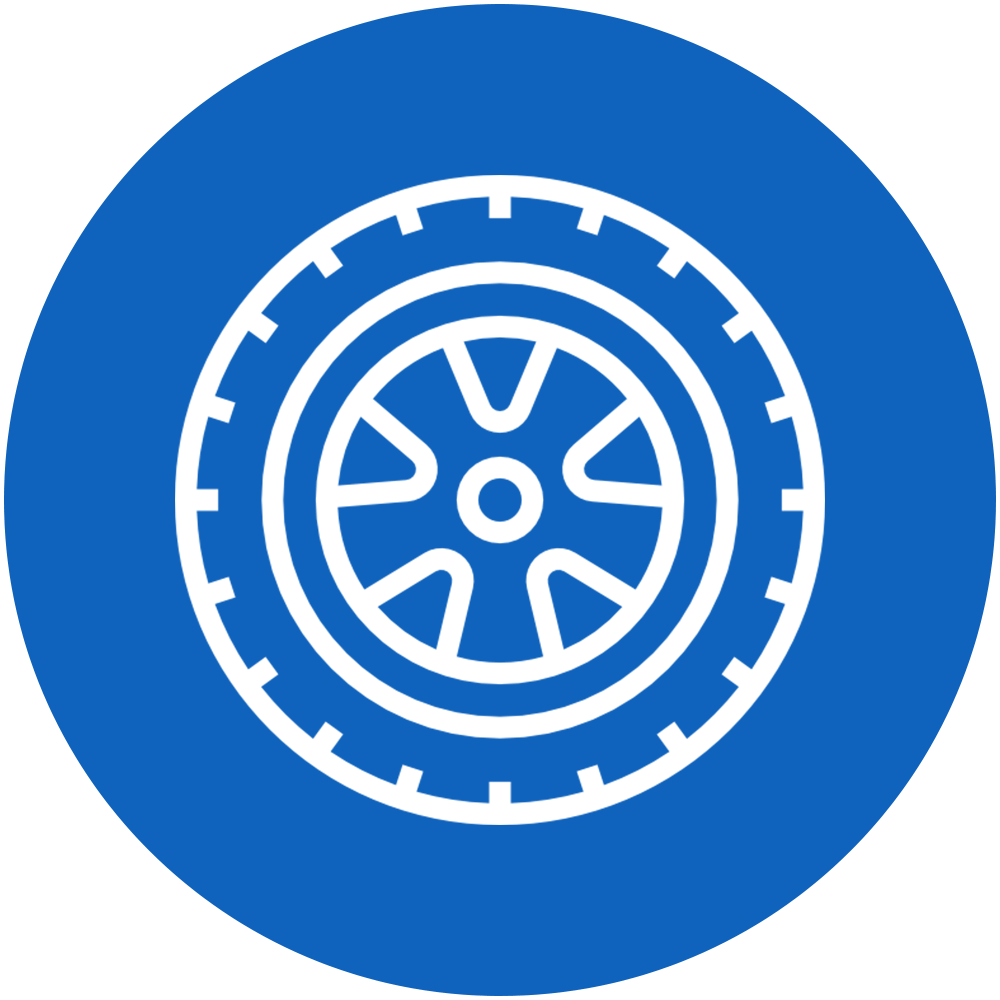 Tire Inspection
Wear/damage
Check tires and tire tread depth
Rotation
Tire pressure
Reset tire pressure monitor system
Alignment needed
Balancing needed
Wheel lug nut torque check
Vehicle's tire sealant expiration date (if equipped)
Book Your Multi-Point Health Check Online!