Canada's Best Managed Companies
The Murray Auto Group has been recognized as one of Canada's 50 Best Managed Companies, Platinum status since 2002.
Consumer Choice | 2015-2019

Murray Chevrolet was awarded the 2019 Consumer's Choice Award, making Murray's a four-year recipient of this prestigious award. Murray Chevrolet has been named one of the top service providers, Winnipeg's Consumer Choice recipient in the Automotive and Transportation sector for New Car Dealerships. All winners have gone through a rigorous selection process conducted by a third party research firm to ensure only the most outstanding service providers are the winners within their respective industry.

Consumer Choice Award (CCA) was established in 1987 and is considered to be the most distinguished award for business excellence in Canada. This is the only organization in North America to recognize business excellence by conducting third party market research of both the consumer & business community with statistical accuracy.
#1 Dealer in Canada for Sales and Service CSI
President's Club | 2016 & 2017
2016 was the introductory award for the GM Presidents club and Murray's is very pleased receive it two years in a row, as it was only awarded to the Top 50 dealers in Canada for new vehicle sales, accessory sales, and CSI. Murray Chevrolet is a charter member of the GM President's Club, winning it for the first time it has been offered in Canada, 2016!Murray Chevrolet was recognized as being one of Canada's Top 16 volume new vehicle dealers for GM in 2016, and Top 17 Volume Dealers in 2017. Out of the 2 dealerships in Canada that received both of these awards. We are the only one in Manitoba.
Presidents Triple Crown | 1995- 2008 (14 Years in a row)
The Murray Group holds 39 President Triple Crown Award's, with Murray Chevrolet receiving 14 consecutive awards until the program was cancelled by GM in 2008. This prestigious award is presented to the top 10% of GM dealers annually, who have exceptional Customer Satisfaction Ratings, Business Management and Retail Sales.
Jack Smith Leadership Award | 2002-2008 (7 Years in a row)
Murray Chevrolet received 7 consecutive Jack Smith Awards until GM ended the program in 2008. The Leadership Award recognises superior performance and innovative leadership awarded to the top 10 GM dealerships in Canada for their continued dedication to sales excellence, customer satisfaction and community involvement.
---
Mobials Dealer of the Year- National Winner | 2017
Mobials, the company behind the Reviewsii.com dealer review system, in association with autoTRADER.ca, has announced Murray Chevrolet as National Dealer of the Year for 2017!
Mobials Dealer of the Year- Manitoba | 2015-2017 (3 Years in a row)
Mobials, the company behind the Reviewsii.com dealer review system, in association with autoTRADER.ca, has announced Murray Chevrolet as Manitoba Dealer of the Year for 2017, their 3rd year in a row.
The program identifies dealerships that have demonstrated consistently high Reviewsii ratings for consumer satisfaction. The Reviewsii rating is determined using an algorithm that, among other things, factors the dealership's average five-star consumer rating and the total number of reviews written about the dealership during the 2017 calendar year.
First Dealership in Manitoba to be MVSAM Certified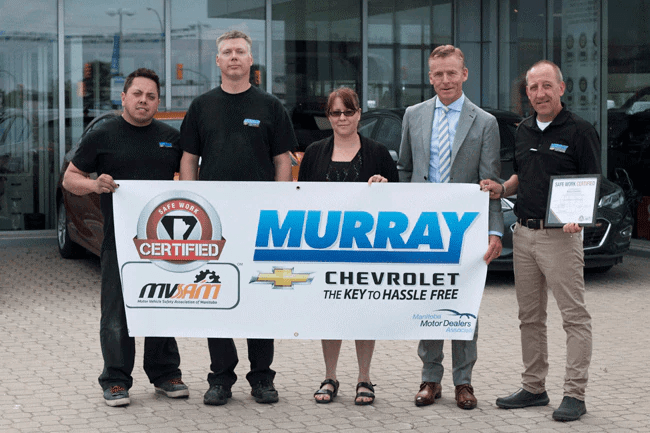 CADA Laureate Award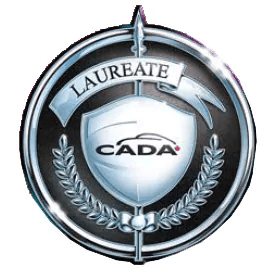 Dealers who wear the Laureate crest have reached the pinnacle of the retail auto industry. Each year only three dealers are selected to receive a Laureate award, from more than 3,500 new car and truck dealers in Canada. Dan Murray received the honour of the Laureate crest in 2009, dubbed an exceptional retailer, brilliant innovator and eminent ambassador. Winning a Laureate award is a career-defining achievement; there is simply no higher honour in the retail automobile industry. The Laureate selection process is rigorous, entailing:
Nomination by a fellow industry member
Recognition by the manufacturer that the candidate is an outstanding dealer
Scrutiny by an independent panel charged with selecting 15 national finalists
Selection as one of three Laureates by the Richard Ivey School of Business, University of Western Ontario.
Top 100 & Top 50 Employers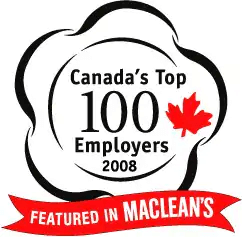 We have been recognized by Maclean's magazine as one of Canada's top 100 employers. By the Globe and Mail as one of Canada's top 50 employers
Best in Business
Murray Chevrolet has been given a Best in Business award from the Manitoba BusinessMagazine. The Manitoba Business Magazine is regarded as a leading source of business news in our province.
Best Automobile Dealership in Winnipeg, Readers Choice Award
As awarded by
Winnipeg Parent News
magazine
Favourite Automotive Dealership
As awarded by
Winnipeg Cruise
magazine
---
Murray Chevrolet holds an annual event known as Awards Night, where we recognize and congratulate our outstanding staff for their stellar performance in the last year. This is a tradition that all of the Murray Chevrolet team looks forward to since its commencement in the first years of operation.
Sales Marketing Guild
All sales staff take part in the General Motors Sales Marketing Guild, a program that recognizes the person's ability as a salesperson and also achievement and maintainance of the highest level of customer satisfaction and product knowledge. Approximately 90% of Murray Chevrolet's sales people qualify to be a part of the Guild, earning at least Bronze membership status, if not Silver and Gold.
GM Technicians' Guild
Awarded yearly to Murray Chevrolet qualified technicians who display pride in workmanship, professionalism, and achieve a grade of 80% or higher.Other points of recognition:GM Dealer Accountants GuildParts PPPTP Awards Consultants Guild Awards