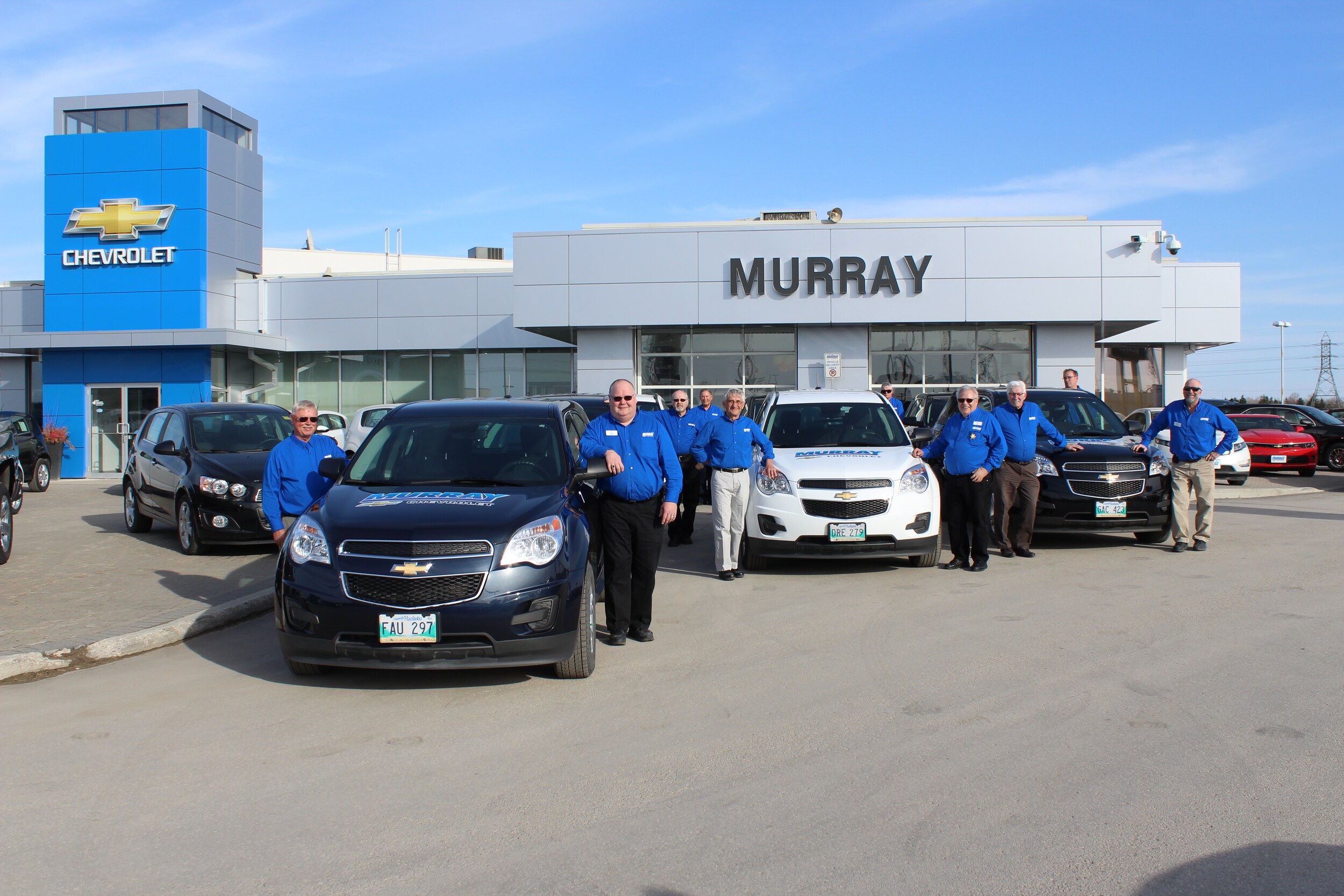 Murray Chevrolet is pleased to have more Shuttles on the road than any other dealerships! When your vehicle is in for service, Murray's shuttle fleet consists of 6 Shuttle vehicles ready to take you where you need to go, for FREE and bring you back to our dealership when your vehicle is ready.
CALL NOW  1-855-427-0321 (Includes WPG)
Monday & Tuesday
7:00am - 6:00pm
Wednesday - Friday
7:00am - 6:00pm
Saturday:
No Shuttle Running

Sunday:
Closed
DID YOU KNOW?
Murray Chevrolet can perform a 15 Point Inspection, Filter, Lube and Oil Change in only 15 Minutes. Learn more...

Murray Chevrolet is pleased to offer you these Value Added services to provide the Ultimate Customer Experience:
25 Service Bays(including four medium duty bays)
6 Shuttle Vehicles on the road to get you places
Quick Lube Bay, No appointments needed!


Find Information on your GM Vehicle