Dear Valued Customer,
My name is Dan Murray, Dealer Principal of Murray Chevrolet and I'd like to welcome you to our dealership. The team at Murray's would appreciate the opportunity to become your local dealership. We invite you to meet our team and browse our state-of-the-art facility.
 We're here to serve you with factory trained Certified Service technicians, with a portfolio of excellent cars, cross-overs, and trucks to meet your transportation needs, today and in the future! We also offer an all make, all model Collision and Glass Repair Facility for your convenience.
The Murray Automotive Group is recognized as one of Canada's 50 Best Managed companies for the 8+ consecutive years, earning Platinum Membership status. We assure that you will be impressed with our team and exceptional service you will receive from our dealership. We look forward to earning the opportunity to become your local dealership.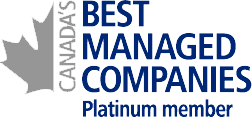 Sincerely,
Dan Murray-Dealer Principal