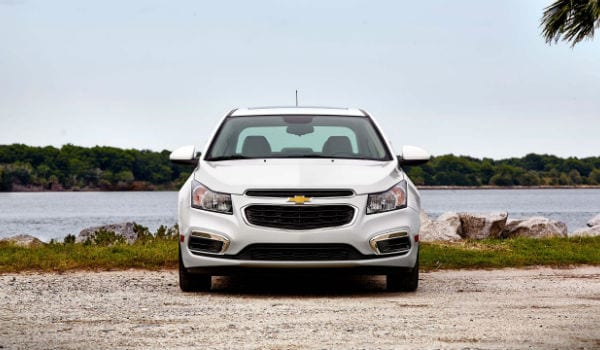 Prices just keep on dropping here at Murray Chevrolet in Winnipeg MB, and it is you that is set to come away on top because of it. We've got too many new 2013 and 2014 vehicles in stock and we want you to take them off of our hands for cheap. Get on in here and check out the 2013, 2014 Chevy Cruze clearout prices in Winnipeg MB here at Murray Chevrolet.
Shopping for a Chevy Cruze here at Murray Chevrolet is a really good idea any day of the week, but now that you can pick up a 2013 Cruze for $13,999 or a 2014 Cruze for $14,999, it would be a big financial mistake to not get down to our dealership in the Waverley Auto Mall. These prices aren't going to be around forever, so you'll need to be sure to take advantage while we have the models left in stock. Once they are gone, the savings are gone right along with them.
What's to love about the Chevy Cruze? Well, it's one of the most successful compact sedans on the market for starters. It doesn't hurt that it is also incredibly fuel efficient as well, getting you plenty of miles on each gallon of gas you put in, outpacing some of the closest competitors who pride themselves on fuel efficiency. The one place that the Cruze is lacking is compromise; for all the impressive fuel saving and sales numbers, it still goes like a fun car ought to.
Getting a great vehicle, whether it is from 2014 or 2013, for under $15,000 is a deal that you shouldn't miss out on. Keep up with the Murray Chevrolet blog for all the latest details from both local events and the automotive industry as a whole. Get in touch with our sales staff for more information on the 2013 and 2014 Chevy Cruzes we have on offer now.