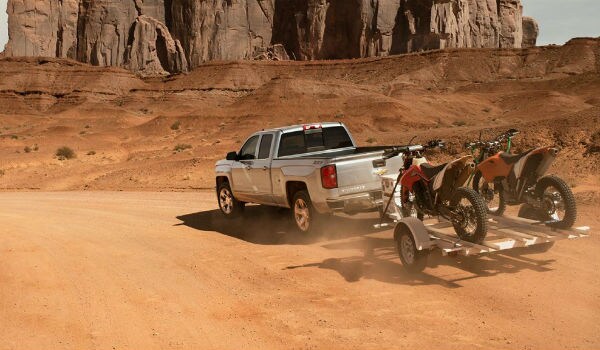 Spring is rolling up on us and the great outdoors are calling your name, so gear up and gear up right with the Cabela's Great Outdoors Days event in Winnipeg MB at Murray Chevrolet! There is just no better way to take on the adventures than by entering the Cabela's Great Outdoors Days Event here in Winnipeg, and this is a great chance to get away. Let us tell you all about it.
At the local Cabela's store just down the road from Murray Chevrolet here in Winnipeg MB, you will see an impressive duo of Birch Island Edition Trucks with QR codes placed on them. All you need to do is walk right up to the trucks and scan the code with your smartphone camera to be entered into the Cabela's Great Outdoors Days Event and be eligible to win a 500-dollar gift card. Get all your gear and load it into a great new Chevy vehicle here in Winnipeg at Murray Chevrolet.
Those Birch Island trucks sitting outside the local Cabela's store are part of the Birch Island promotional event that is going on now at Murray Chevrolet. You can purchase a great new truck like the 2015 Chevy Silverado and get a brand-new rod and reel out of the deal for free. And that's not all, you'll also find yourself entered for a grand prize worth over $30,000 in prizes. You will be welcomed to stay at the luxurious Birch Island resort, a fantastic new boat and more!
Murray Chevrolet is known as the key to hassle free, and with good reason. Shop the impressive new, used, and certified pre-owned inventories here in Winnipeg and see for yourself how easy it can be to get a great new Chevy. No pressure, no cheesy sales pitch, just genuine conversation and a lot of good cars, trucks, and SUVs. Get in touch with our staff for more information today.