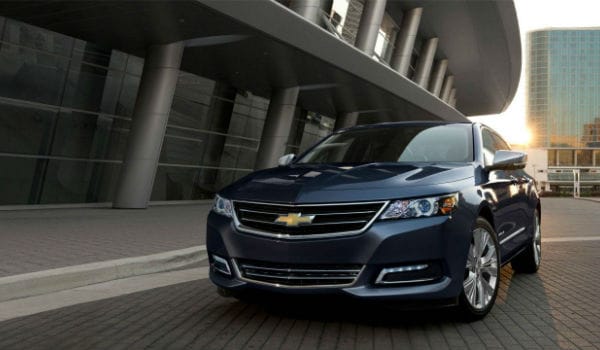 Family oriented and driven to please, the full-size sedan has always been a go-to vehicle throughout not just Canada, but North America and the world over. So when Consumer Report came to name the top pick in the category, it was great to hear that the 2015 Chevy Impala was named a Consumer Report Top 10 pick. Don't just follow the crowd, buy the top-rated sedan.
Large sedans like the 2015 Chevy Impala definitely have their work cut out for them. Rated against notoriously high-scoring vehicles like the Toyota Avalon and Lexus ES 350, but for the 2015 model year, the competition pales in comparison to the 2015 Impala. Factoring in all of the elements that makes a large sedan great, the Impala easily takes the top spot. The ride quality is a perfect balance of comfort and sporting feel and passengers throughout the cabin will find that the seats and space inside are great for drives both long and short.
Beyond just the spacious interior and well-known comfort of the 2015 Impala in Winnipeg MB, there is of course an impressive list of technologies in the form of both driver aids and entertainment. 4G LTE WiFi is emitted from inside the cabin to help keep you and your passengers connected with the ability to connect up to seven devices simultaneously. Forward Collision Alert and 10 standard airbags work in unison to provide behind-the-scenes safety so you can drive with confidence.
The consumer reports have spoken and there is only one large sedan that you should be considering when you are planning on getting behind the wheel. Pick your next one up at the key to hassle free Murray Chevrolet and see just how great it can be when you are driving the perfect vehicle for you.