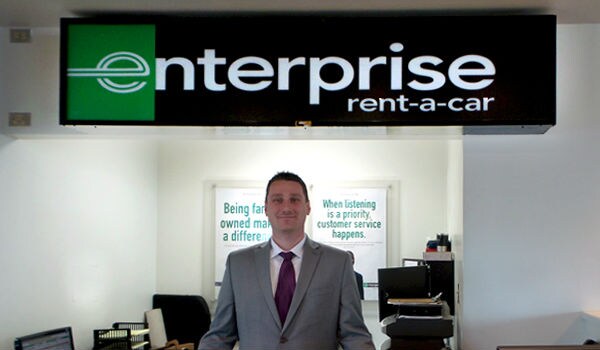 There are varying levels of convenience, and when you turn to Murray Chevrolet for your automotive needs, you are putting yourself right up there on the same level with the coffee coaster that heats your cup for you while it sits. Proving that point even further, we offer on-site Enterprise Rent-a-Car in Winnipeg MB at Murray Chevrolet. Ideal rental service without even leaving the lot? That is something worth talking about.
There is really no telling when or why you might need a rental car, only that when the time does come you need to have the convenience of having one close by. Luckily for all of you taking full advantage of the services provided at Murray Chevrolet, there is a rental car service on site and it is one of the best. The on-site Enterprise Rent-a-Car service is perfect for when you need a vehicle to get around while yours is in one of our service bays, are looking to get a feel for a potential addition to your garage, or are visiting and need a set of wheels to get around.
Located at 1700 Waverley Street, Winnipeg MB, R3T5V7, the Enterprise Rent-a-Car service we have here at Murray Chevrolet is the ideal spot to stop for the right rental car for you. With nearly 3,000 employees across the nation of Canada, Enterprise Rent-a-Car provides impressive rental services to the greater Winnipeg MB community and works side by side with us at Murray Chevrolet to keep you on the road and in good spirits.
Open Monday through Friday from 7:00 AM to 6:00 PM and Saturday from 8:00 AM to 4:00 PM, the Waverley Street Enterprise Rent-a-Car is always ready to accommodate, just like all of us at Murray Chevrolet. For more information on the Enterprise Rent-a-Car services and the key to hassle free accommodations at Murray Chevrolet, please contact our expert staff.