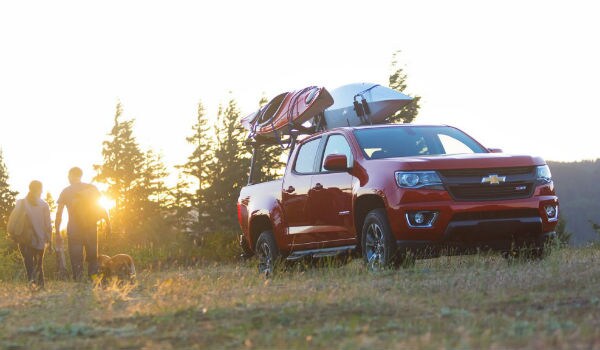 Here in Winnipeg, there is no doubt that we absolutely love trucks. They have the rugged durability to get you where you need to go on a number of different surfaces and they are comfortable enough to make a great day to day vehicle. So when it comes to a new truck, why not get a little bit extra with your next purchase? The Birch Island Truck Event in Winnipeg MB at Murray Chevrolet is doing just that.
And undeniable truth to Canada is the love for fishing and the love for trucks. Putting those together may just seem too good to be true, but not when you shop with the key to hassle free Murray Chevrolet. Our Birch Island Truck Event gives new truck buyers the chance to not only get behind the wheel of a great new truck, but they are entered to win over $30,000 in prizes! You could get a fully-equipped fishing boat and trailer or even a four-day stay at the luxurious Reid's Birch Island Resort.
Vehicles like the 2015 Chevy Colorado, winner of the 2015 Motor Trend Truck of the Year award, are available now starting at prices as low as $21,482. And with every purchase of a special edition Birch Island truck, you will get a complimentary Quantum rod and reel set from us at Murray Chevrolet. You and your friends have a chance to take a long weekend and fish in luxury when you purchase a special edition truck in Winnipeg MB.
This is a limited time offer so do not wait around for these great new trucks to pass you by. Get in touch with our expert sales team here in Winnipeg MB at Murray Chevrolet for all the information you need on the 2015 Birch Island Special Edition trucks and what you can do to get behind the wheel of one today.