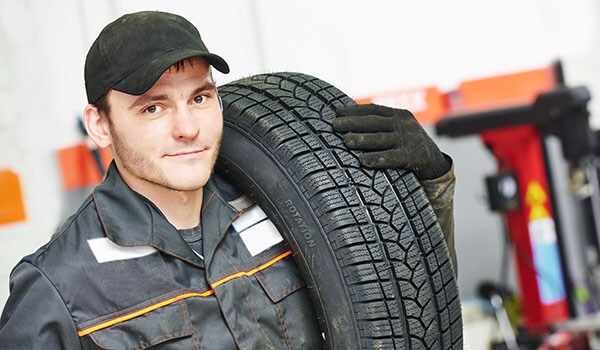 The snow is finally melting off of the streets and the roads are opening up for those gorgeous spring drives through the scenery. With that comes the shedding of those winter tires and the donning of the summer tires. But what do you do with that set of winter tires? The Murray Chevrolet winter tire storage in Winnipeg MB gives you the chance to unload the extra weight and have plenty of space in your garage.
With the urban sprawl throughout the greater Winnipeg MB area, space is limited within garages and the like, making it tough to store an entire set of winter tires. They aren't likely to leave a lot of extra space when they are in your garage, so why not let us do the hard work for you? You can bring your vehicle into a Murray Chevrolet service bay with your summer tires with you and we can switch you over to the summer set and even hold your winter tires for you.
When it comes to the cost of storing tires, it has never been more affordable to store your tires when you don not need them. With a cost of only $80 every six months of storage, you will be saving huge amounts of money when you compare that to the cost of a storage unit or the money lost by considering the space you would lose in your garage. You don not need to settle when it comes to your drive, not when the key to hassle free is right here at Murray Chevrolet.
You need only schedule a service appointment to have your tires changed and let our service members know that you wish to enroll in the tire storage program. It really is that easy. Get in touch with our staff here at Murray Chevrolet and learn more about the tire storage program and how we can be the key to hassle free for all of your automotive needs in Winnipeg MB.