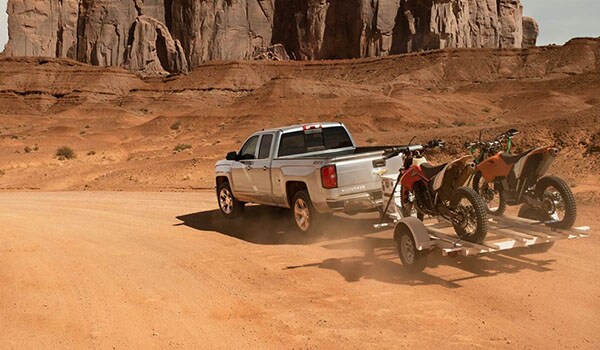 Getting work done well starts with utilizing the right equipment. Even the best mechanics can only do so much with a broken wrench and the smartest technicians are still at the limits of their internet speed. So when it comes to a working-class pickup truck, it just makes sense to go with the best. The 2015 Chevy Silverado vs 2015 Ram 1500 in Winnipeg MB is here to show you what the best of the best looks like.
There really is no better way to see which truck is the best truck than with a side-by-side comparison. Can the Ram 1500 really meet the demands that the Chevy Silverado has set? We are ready to find out.
| | | |
| --- | --- | --- |
| 2015 Silverado | vs | 2015 Ram 1500 |
| 12,000 lb. | Max. Towing | 10,650 lb. |
| 1,980 lb. | Max. Payload | 1,900 lb. |
| 420 hp / 460 tq | Powertrain (V8) | 395 hp / 410 tq |
| Yes | 4G LTE WiFi | No |
Summing it all up, you are looking at a truck that just cannot keep up with the almighty Silverado. Not only is the Chevy capable of towing and carrying more payload, it comes with a much tougher engine under the hood. If you are hoping to make a mobile office out of your Ram 1500, you are going to be in for a sad, sad surprise. Only the Silverado is capable of providing in-cabin 4G LTE WiFi.
So when it comes to getting behind the wheel of a powerful, capable, and intelligent pickup truck, there is only one choice. If you want the best of it all, you are going to be driving the 2015 Chevy Silverado in Winnipeg MB, that much is clear. Get in touch with our sales staff for more information on what you can do to get your own 2015 Chevy Silverado today.