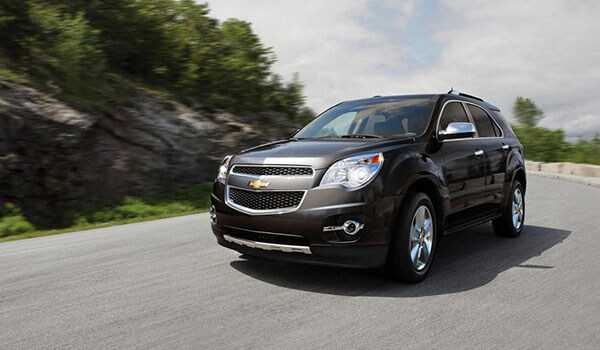 If you are looking to get the most out of your vehicle on a day to day basis, there are few that are going to offer the combination of traits that the Chevy Equinox will. With that being said, the Honda CR-V is looking to see what the Equinox is capable of, so we at Murray Chevrolet have put together the 2015 Chevy Equinox vs 2015 Honda CR-V in Winnipeg MB comparison to put the Honda in its place.
What we are looking for in a stellar crossover like the Equinox is a spacious interior, a powerful and fuel efficient engine, a stylish exterior and plenty of intelligent technology that will make the drive not only easier but more fun as well. We will take a look at the facts and see how each of these crossovers match up.
| | | |
| --- | --- | --- |
| 2015 Equinox | vs | 2015 CR-V |
| 172 lb.-ft. | torque | 163 lb.-ft. |
| 40.9 in. | front headroom | 38 in. |
| 7.3 L/100km | highway fuel economy | 7.6 L/100km |
| 71.2 L | fuel tank size | 57.9 L |
First and foremost, the Equinox is pulling out an early lead with a much higher torque figure. More torque equals a higher level of both performance and capability. With that we see that the Equinox is more spacious inside, offering a larger front headroom and a much more comfortable atmosphere for the driver and front passenger. When it comes to fuel economy, the Equinox has the Honda well outpaced. Combining that with the significantly larger fuel tank and you've got an impressive fuel range on your hands with the Chevy.
Sorry Honda, it looks like it is back to the drawing board. The 2015 Chevy Equinox in Winnipeg MB is one of the most competitive and best developed crossover utility vehicles in the world, and you can get one for yourself today. Get in touch with all of us here at Murray Chevrolet for more information.