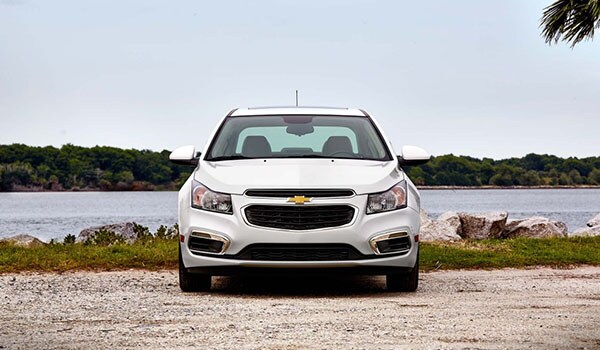 The compact sedan is an interesting class of vehicle; here you have a car that can not only achieve near-hybrid levels of fuel economy, but it will also offer competitive space inside and an entire world of technological advancements as well. So the only decision you really need to make is which car is for you? Here at Murray Chevrolet, we have the 2015 Chevy Cruze vs 2015 Toyota Corolla in Winnipeg MB comparison to make that decision clear.
The Corolla is undeniably popular, but we are not really sure why. Why you look at what the 2015 Cruze is capable of in comparison, we are sure that you too will make the switch over to the Chevy. Side by side, there is no denying the superiority of the Cruze in the world of compact sedans.
| | | |
| --- | --- | --- |
| 2015 Cruze | vs | 2015 Corolla |
| 5.1 L/100km | Highway Fuel Economy | 5.9 L/100km |
| 1,154 km | Cruise Range | 856 km |
| 15 cu.-ft. | Trunk Space | 13 cu.-ft. |
| 10 | Airbags | 8 |
The Cruze is significantly more fuel efficient. This means that the highway cruising range of the Chevrolet is 200 kilometers more than what the Toyota can muster. Just imagine how much money you are going to save on fuel when you are able to drive an additional 200 kilometers on a single tank of gas. The Cruze is much more practical as well, offering up a larger cargo space in the trunk. And when it comes to safety, the 10 airbags onboard the Cruze to the eight in the Corolla mean that safety is priority number one back at Chevy.
The compact sedan is a popular type of vehicle and with very good reason. But it is only a great buy if you are buying a great car, so do not settle for what is populating the most dealership lots, go for what is proven to be the best. The 2015 Chevy Cruze in Winnipeg MB is here at Murray Chevrolet, so come drive one and see what it can do for you.