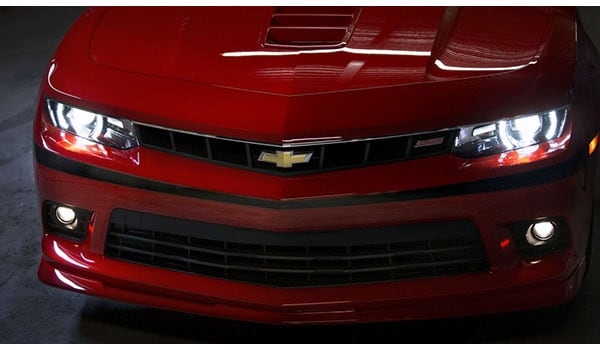 The snow is melting off of the roads and the sun is starting to warm us all up, so now is the time to drop the top and soak in the springtime air in a brand new convertible. There is no better convertible to enjoy the sunshine in than the Camaro, so we will take a look at the 2015 Chevy Camaro Convertible performance features in Winnipeg MB to prove that there is no other convertible like it on the road.
The rag-top is a great feature, letting you choose whether you want to feel the wind in your hair or not. And in right about 20 seconds you'll have the roof fully up or down, minimising the time it takes to customise your ride to meet the weather. Most importantly, the Camaro Convertible has a uniquely designed roof that keeps the iconic silhouette of the vehicle intact, unlike most convertible vehicles that you see today.
Apart from the fact that the convertible differs in the fact that it does not have a solid roof, the performance of the drop-top is as impressive as the best of them. The standard V6 engine offers up 323 horsepower and a whole lot of get-up-and-go. But if that V6 power just is not going to cut it, you can always opt for the 6.2-litre V8 that dishes out a hearty 426 horsepower and 420 pound-feet of torque. All that power is put down through a clever six-speed transmission that can come as either manual or automatic.
Pure, unscathed driving comes in the best way possible when you are behind the wheel of the 2015 Chevy Camaro Convertible in Winnipeg MB. Offering more than just the ability to fold your roof down, the Camaro Convertible is the ultimate driving machine for when the weather begins to warm and the sun is shining brightly here in Winnipeg.